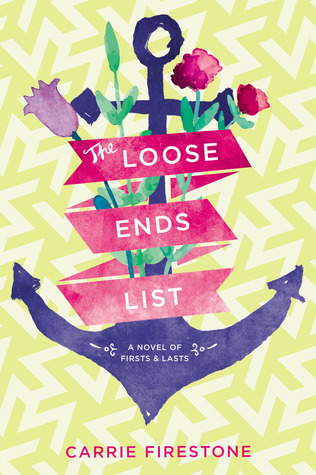 My ratings.
Review.
An amazing, touching story which talks a lot about death but still manages to make you smile! I had no idea what to expect when I started reading it. It appeared on my feed and then the next thing I know is that I am reading this book. The blurb might look simple; A story of a girl who is suddenly being told that her grandmother is ill and has decided to take the entire family to a 'death with dignity' cruise ship. But what it doesn't tell is how the family is full of crazy and lovable people and how amazingly the idea of death is being handled in this book. It's Carrie Firestone's debut novel, and she has done a great job with it!
The first thing that comes to mind when you think of death is sadness, but after reading this book I'm sure you won't feel that way. The story is very refreshing despite having very serious and emotional moments in it. Since it's a 'death with dignity' cruise ship, you'll find a lot of ill people and their family, who are on the same journey as Maddie.
What I love most about this book is Maddie's family. It was so much fun reading about such hilarious characters which were so different from each other and were still together as a family and that's what made this whole book so special- the love they had for each other. There are irritating cousins, two gay uncles, supportive parents, crazy and loving grandmother, and really sweet romance between Maddie and Enzo, the guy she meets on her trip.
There are deaths in the book, and the surprising thing was that even though it saddened me when someone died, I found myself smiling on the next page. I love how well-balanced everything in this book is. There is no room for sadness in this book; it is inspiring and lifts up your mood with some really sweet moments.
This book is all about growing up and accepting things in life. This book might seem simple from its blurb, but it's much more. It is full of special and memorable moments and gives inspiring message. I loved this book and would recommend it to everyone looking for a nice contemporary book.